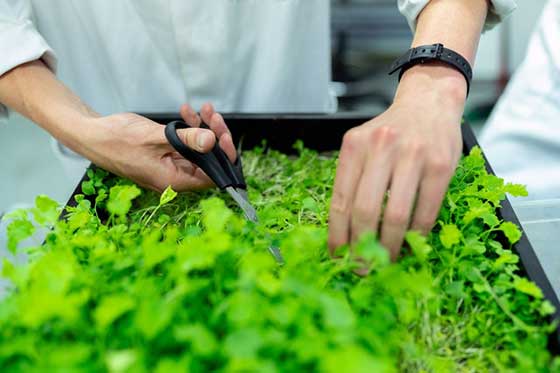 Natural Growth is a liquid organic substrate full of life, created by the
natural conversion of certain plant constituents and that as
homogenized product contributes to more active soil life. Through Natural
Growth apply, the amount of active fungi and bacteria in the
soil increases significantly. In addition, a distinct symbiotic effect can also be
observed between the root exudates secreted by the plant and the
microbiome.
Shall we optimize your soil together?
To get the best results from our products, there are countless variables that influence the yield of your crop. We would like to get in touch with you to get the most out of your soil and our products.
Description
Recommended dosage
Certification and Approvals
Safety sheets
Description
Thus, the application of Natural Growth contributes to the regeneration of the soil. This leads to improved moisture management and an increase in the water buffering capacity of the soil. This significantly increases the drought tolerance of the crops.
Frequent repeated crop sprays with Natural Growth contribute to more active and stronger photosynthesis, it engages plant receptors and greatly reduces fungal disease pressure.
In addition, Natural Growth contributes to an active redistribution of sugars in the plant, so that at the end of the day the sugar level in the head of the plant is quickly and effectively reduced, making the plant much less attractive to pests such as aphids, whiteflies and thrips. 
Biological control agents, on the other hand, seem to develop much more strongly as a result of this product and multiply easily in the crop.
Seed treatment with undiluted Natural Growth leads to a startling increase in germination rate, germination percentage and provides a more homogeneous emergence of the seedlings and a visibly higher dry matter content in the seedlings
Recommended dosage
Certification and Approvals
Safety sheets
Natural Growth is available in the following formats
Relevant knowledge articles